She has several degrees like M.com (Finance), MHRDM, NET-(UGC) HRM (Both from Mumbai University) under her name and she is currently pursuing PH.D from SNDT women's university, Mumbai.She is very passionate about teaching. With an overall experience of twenty six years; thirteen years in the corporate field and another thirteen in teaching, she says that corporate happened by chance whereas teaching happened by choice. She has worked with several reputed management institutes of Mumbai.She has built cases around theories; both classical and contemporary, giving students practical examples to draw a point home. She has done case writing of biopic characters of global and Indian corporate honchos. She passed her NET (UGC) in first attempt in human resource management and behavioral science.
Kabir Kapoor AKA Mukesh Kabir Kapoor; A filmmaker and film academician He has done a 3 year post graduate diploma in cinema specializing in screenplay writing and direction from Satyajit Ray Film Television Institute, Kolkata. He made a short film 'End of love' which was screened at various International film festivals like Bollywood and Beyond film festival, Stuttgart, Germany (now known as Indian film festival), One Country One film festival, Apchat, France. He has also worked as a Casting Director for Kundan shah's last film 'P se PM tak'. He was an Associate Director on one segment of 'X-past is present' starring Radhika Apte and Rajat Kapoor produced by Manish Mundra. He has been associated with prestigious film schools all over India as a faculty (direction, screenwriting and acting). He specializes in setting up film schools and curriculum designing. He has also conducted filmmaking workshops in colleges all over Mumbai.
Growing up in a newly free India, film-maker Aruna Raje came to be deeply interested in the idea of freedom – for herself, those around her and for the society she was growing up in. To become truly independent she had to do lot of unlearning including disengaging herself from the conversations of the past. It was with her fourth film Rihaee (1988) that she rediscovered herself and her own creative expression. Her book Freedom – My Story, is the chronicle of a radical thinker and film-maker in a male-dominated world showcasing her struggle, her inspirations and the prejudices she has to deal with and ultimately the freedom her art offered. Know More
Having done his Masters in Social Work from the Tata Institute of Social Sciences, has been working intensely on issues of community development and women's empowerment for over 26 years. He is co-founder of Men Against Violence and Abuse (MAVA), India's first organization of sensitive men working since 1993 to stop and prevent gender-based violence on women. He has been engaging and mentoring thousands of adolescent boys and young men across Maharashtra to communicate with peers on healthy relationships, masculinity and sexuality-related matters.He is also a Consultant and Trainer to Corporates, Universities and NGOs on anti-sexual harassment at workplace. Know More
Harish Sadani
Co-founder and Chief Functionary Men Against Violence and Abuse (MAVA)

Mr. Ramanand takes care of the Art and Design studies at RSACE. In his illustrious career spanning almost four decades, he has won numerous awards viz., Goa State award in the student category in the year 1981, National Award for best children's literature in the year 2000 followed by the MILLENIUM ALL INDIA EXHIBITION AWARD from the All India Fine Arts and Crafts Society with Kala Academy in the same year. Ramanand has also worked as a Senior Illustrator for India Book House for a period of 8 years where he got an opportunity to work on Bio Graphical Comics on personalities… Know More
Based out of Mumbai, India, Aditya Seth is an award winning independent Short, Corporate & Documentary Film Maker and has been involved in the making of Short Films, Documentaries & TV programmes in all genres for national as well as international audiences. He is an Academic & teaches Filmmaking & related media at the Under Graduate& Post Graduate level, as well as an Academic Consultant for the Newport Film School University of South Wales, Cardiff, UK
Know More

Soumil Shukla is a passout of the Screenplay Writing Department at the Film and Television Institute of India (FTII), Pune. Having written for Network18 subsidiary Topperlearning.com as a social science expert, he has also worked in television and taught screenwriting over the years. He also holds the prestigious New Voices Screenwriting Fellowship Award, organised by the Asia Society and Time Warner Inc.(the parent company of Warner Bros.)
Mr. Gangadharam Menon has worked as a school teacher, journalist, theatre and film actor, theatre director and documentary film maker before joining advertising. He also worked as a Copywriter and Creative Director for 28 years in various agencies including Trikaya, Rediffusion, Ogilvy and Mather, Mudra, and McCann Erickson. He's won over 50 national and international awards, including Clio, New York Festivals and London International Awards. Work published in The Last Word, Lurzer's Archive, World Advertising Review, and Showcase of Indian Advertising. Know More
Gangadharan Menon
Professor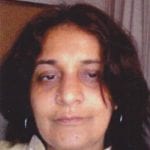 Anjali Panjabi
Producer/Director
Marvi Films
Anjali Panjabi is a filmmaker with over 15 years of experience working on National and International projects. She has worked in both narratives and documentaries. The projects she has worked on, range from mainstream big budget productions, as well as independent projects. She also has several years of teaching experience. Some of the filmmakers she has worked with include – Mira Nair, Farhan Akhtar, SabihaSumar, PrashantBharghava and others. Know More
Mr. Jayesh Muzumdar has managed P&L independently, including the profile of Commercial, International Distribution, Syndication, Acquisition of movies and content and Event Management. He has also created and developed new business opportunities, such as revenue-led Events, Programming etc. Mr.Jayesh has worked in multiple capacity over a period of 20 years in Corporate like; Viacom18, STAR TV, UTV, Zee Etc. and has strong Media experience in markets like India, Australia, New Zealand and Bangladesh.
Jayesh Muzumdar
Consultant

Gyan Sahay
Cinematographer
Gyan Sahay graduated from Film & TV Institute of India (Pune) with specialization in cinematography. After graduating from FTII he was associated with ace Cinematographer Govind Nihalani. He worked as a cinematographer in many for Shyam Benegal in films like "Bhumika", "Junoon" and Kalyug .He also worked in Govind's "Aakrosh" and Richard Attenborough's "Gandhi". He is a pioneer in the Multi Camera Setup in India and is known for his work on Television. Know More
Rahul Srivastava is an alumnus of Film & TV Institute of India, Pune. He has worked with Mr. Saeed Akhtar Mirza as Associate Director on his last feature film. He has edited 3 feature films for Mr. Tigmanshu Dhulia and has so far directed more than 60 advertisement films. His Hindi stories are published by the most renowned Hindi literary magazines. He has edited feature films like Saheb Biwi Aur Gangster Returns, Saheb Biwi Aur Gangster and Bullett Raja.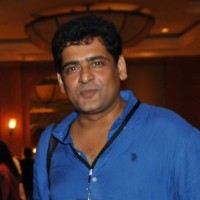 Screenplay writer of several popular Indian films like Dum Maro Dum, Chandni Chowk to China, Bluffmaster etc.
He is an Indian screen writer and film director. His work as a writer includes Vaastu Shastra, Sonali Cable, Dum Maro Dum, Nautanki Saala and has also written for several teleseries like Crime Patrol, CID and It's Not That Simple etc.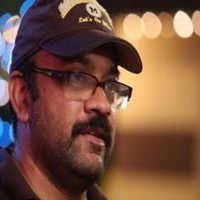 The most dedicated personality in the animation industry, this side of Hollywood having set up world-class animation studios in India, and created the finest original Indian animated content and has successfully completed and marketed several animation films for studios in Hollywood over the last nine years.
She has been writing on cinema for over 36 years and is the author of 13 books. She is currently the Film Expert with Radio Channel 92.7 BIG FM and shares Bollywood updates every morning and writes a weekly column for The Quint. She has been honoured with the Padma Shri in the year 2017 by the honourable President of India - Mr Pranab Mukherjee
Indian actor in the Hindi cinema for almost four decades and as of 2015 has appeared in more than 207 films in ten languages. His debut lead role was in the film Hero, while some of his best performances were Karma and Kaash
Indian film director and screenwriter known for directing critically acclaimed films like Hazaaron Khwaishein Aisi, Dharavi and Chameli. He has received 3 national awards for his work from the President of India and the Chevalier of the Ordre des Arts et des Lettres by the French government (which is equivalent to knighthood)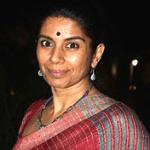 Mita Vashisht is an Indian television, theatre, and film actress who has starred in various off-beat as well as commerical roles. She is also involved in social work and has established Mandala, a space for arts collaborations research and education. She has also written and produced three short films, as well as a serial for television.
Dipesh has developed a strong sense of business operations with over 22 years of variable experience in different capacities. A hard task master he knows how deliveries to clients should be met in time without compromising quality from the teams. He has been a key element in helming Digitales Studios.
Dipesh Desai
Managing Director Digitales Studios,Mumbai
Hemant Shinde
Studio Head Digitales Studios,Mumbai
Having worked on several National and International CG Animation & Visual Effects projects including Animation Series, Ad Films, DVD's & Films with renowned production houses & studios, Hemant is well known Animation veteran with over 15 years of business. At Digitales Studios, He is responsible for overall quality supervision & handles the entire operations of the multiple productions for all the content produced at the Studio.
Film Writer, Director and Producer of films like Dum Maro Dum, Chandni Chowk to China, Bluffmaster etc.
The editor of magazines like Savvy, Movie and writer for Mid-day, Reader's Digest etc. She has been an ideator for Balaji Telefilms, on the panel of judges for many awards, the Chairperson of the National Awards for Best Writing On Cinema and a writer of fiction and non-fiction books.
An Indian film and television actress, Ms Bhagyashree has acted in films in various languages like Hindi, Marathi, Telugu, Kannada, and Indo-Bangladeshi. She gained popularity after her debut film, Maine Pyar Kiya. Equipped with a nutrition and wellness expert degree from AFPA (American Fitness Professionals and Associates), Stanford nutritional diploma and British Nutritionist stamp, she writes a wellness and health column for the Times of India and is on the wellness and nutrition advisory board for the women's hospital. She is the brand ambassador for the Bhagyashree Scheme, which caters to the girl child from below poverty line families.
SankalpMeshram is a graduate from Film and Television Institute of India (FTII), Pune (Class of 1994). He is an Award Winning Producer, Writer, Director and Editor of Feature Films, Documentaries and TV Series. In his prolific 20 year career he has been recognized for his excellence both as a technician and a creative artist with over 100 projects in Feature Films, Television, Ad Films, Documentaries and Art Installations. Many of these projects have won various National and International Awards. Know More
Message to Aspirants
There has been a fundamental change over the years in the way cinema and entertainment is consumed. In addition to cinema screens and televisions at home  Know More
Ramesh Sippy
Chairman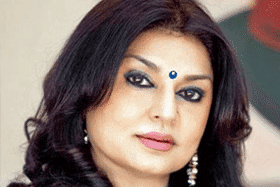 We are committed to working hard on providing an ideal experience that every career aspirant in the film industry seeks so that they can hit the road running from the first day of their career.  Know More
Kiran Joneja Sippy
Managing Director