Nikhil Advani Indian film producer, director and screenwriter. He is one of the co-founders of Emmay Entertainment, a motion picture production company. Nikkhil has worked with famed ecologist Bittu Sehgal and he serves on the advisory board of Save The Tiger's cause Directed first film under Dharma.. Know More
Indian film director and screenwriter known for directing critically acclaimed films like Hazaaron Khwaishein Aisi, Dharavi and Chameli. He has received 3 national awards for his work from the President of India and the Chevalier of the Ordre des Arts et des Lettres by the French government (which is equivalent to knighthood)
As a renowned theatre personality Mr. Bharat Dabholkar has written and directed 32 English musical plays including Bottom's Up which is the longest-running play in the history of English theater in India. Acted in more than 16 predominantly Bollywood movies. Renowned Writer & Director for his work having global appeal. Also known as Father of the "Hinglish" language in Bollywood… Know More
Dr. Sandip Soparrkar is an Indian Latin and ballroom dancer, Bollywood choreographer, actor and columnist who holds a doctorate in World Mythology Folklore from the United States. First Indian Dance choreographer to be invited to the United Nations Headquarters in New York City to conduct a dance session.. Know More
Ashish Kulkarni The most dedicated personality in the animation industry, this side of Hollywood having set up world-class animation studios in India, and created the finest original Indian animated content and has successfully completed and marketed several animation films for studios in Hollywood over the last nine years. He has taken Reliance Animation to the global arena while carving a niche as the finest Indian animation studio for original IP creation… Know More
Indian Music Composer/Producer/Keyboard Programmer/Arranger. He has composed music for Hindi blockbusters like Sanjay Leela Bhansali's Mary Kom, Madhur Bhandarkar's Calendar Girls, Eros productions' Chalo Dilli & Dus Kahaniya, Vinod Chopra Productions' Wazir and many more including Tamil and Telugu films. He has been associated with some of the top names of the Indian music industry and has experience in various genres/sonic space of music. Rohit started his career composing jingles in Bangalore and Chennai and then moved to Mumbai. He has worked with the top Ad Agencies and Production Houses like O&M, HTA and Leo Burnett.
An Indian filmmaker, producer, actor and Theater director-producer; He predominantly works with Marathi cinema. Mokashi made his directorial debut for theater with the Marathi play, Sangeet Debuchya Mulee in 1999. He continued to work for theater and made his directorial debut for cinema with the 2009 Marathi feature film, Harishchandrachi Factory. The film was acclaimed critically and won several awards. It was also selected as India's official entry to 82nd Academy Awards in the Best Foreign Language Film category.
My first Masterclass of music through the ages in Films,Sonic Branding and more...at the prestigious RSACE was truly memorable. Students were highly clued in..aware and receptive to information too. Yes! MUSIC is powerful to imagery and narrative on the Screen as it enhances and impacts ...Emotion of the scene and creates a subtext for the characters emotions in the absence of dialogue or clues and providing rhythm to mesmerise or calm an audience. Know More
'The Breakfast Show' host on Big FM is an engineer, a communication professional and a radio jockey. He started his career as an engineer, and then switched to advertising and is now a popular name on Indian radio. Not many know that RJ Siddharth is an avid writer and theatre enthusiast too. He is a founding member of theatre production group called 'Zaahir' and has directed several award-winning plays like Final Solutions, Spiral Bound, Hatt Teri Kismat, Kaali Salwar and many more.
She has been writing on cinema for over 36 years and is the author of 13 books. She is currently the Film Expert with Radio Channel 92.7 BIG FM and shares Bollywood updates every morning and writes a weekly column for The Quint. She has been honoured with the Padma Shri in the year 2017 by the honourable President of India - Mr Pranab Mukherjee
Shaad Ali started his career as an assistant director to Mani Ratnam for film Dil Se.. (1998). His second film was Bunty Aur Babli (2005) in which he brought real-life father and son Amitabh Bachchan and Abhishek Bachchan together for the first time alongside Rani Mukerji. The film was one of the biggest hits of the year. He made his directorial debut under Yash Raj Films with Madras Talkies and Saathiya (2002), starring Vivek Oberoi and Rani Mukerji which well established him in the industry. Since then he has directed and assisted in over 10 movies, some of which are Jhoom Barabar Jhoom, Guru, Raavan, Kill Dil, Ok Jaanu, Soorma and more.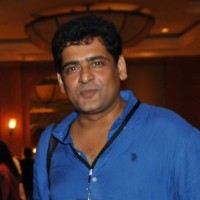 Screenplay writer of several popular Indian films like Dum Maro Dum, Chandni Chowk to China, Bluffmaster etc.
He is an Indian screen writer and film director. His work as a writer includes Vaastu Shastra, Sonali Cable, Dum Maro Dum, Nautanki Saala and has also written for several teleseries like Crime Patrol, CID and It's Not That Simple etc.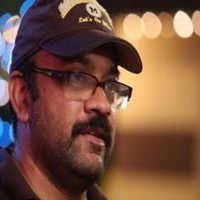 She has been writing on cinema for over 36 years and is the author of 13 books. She is currently the Film Expert with Radio Channel 92.7 BIG FM and shares Bollywood updates every morning and writes a weekly column for The Quint. She has been honoured with the Padma Shri in the year 2017 by the honourable President of India - Mr Pranab Mukherjee
Indian actor in the Hindi cinema for almost four decades and as of 2015 has appeared in more than 207 films in ten languages. His debut lead role was in the film Hero, while some of his best performances were Karma and Kaash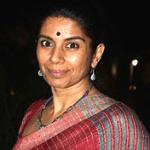 Mita Vashisht is an Indian television, theatre, and film actress who has starred in various off-beat as well as commerical roles. She is also involved in social work and has established Mandala, a space for arts collaborations research and education. She has also written and produced three short films, as well as a serial for television.
Dipesh has developed a strong sense of business operations with over 22 years of variable experience in different capacities. A hard task master he knows how deliveries to clients should be met in time without compromising quality from the teams. He has been a key element in helming Digitales Studios.
Dipesh Desai
Managing Director Digitales Studios,Mumbai
Hemant Shinde
Studio Head Digitales Studios,Mumbai
Having worked on several National and International CG Animation & Visual Effects projects including Animation Series, Ad Films, DVD's & Films with renowned production houses & studios, Hemant is well known Animation veteran with over 15 years of business. At Digitales Studios, He is responsible for overall quality supervision & handles the entire operations of the multiple productions for all the content produced at the Studio.
Film Writer, Director and Producer of films like Dum Maro Dum, Chandni Chowk to China, Bluffmaster etc.
The editor of magazines like Savvy, Movie and writer for Mid-day, Reader's Digest etc. She has been an ideator for Balaji Telefilms, on the panel of judges for many awards, the Chairperson of the National Awards for Best Writing On Cinema and a writer of fiction and non-fiction books.
An Indian film and television actress, Ms Bhagyashree has acted in films in various languages like Hindi, Marathi, Telugu, Kannada, and Indo-Bangladeshi. She gained popularity after her debut film, Maine Pyar Kiya. Equipped with a nutrition and wellness expert degree from AFPA (American Fitness Professionals and Associates), Stanford nutritional diploma and British Nutritionist stamp, she writes a wellness and health column for the Times of India and is on the wellness and nutrition advisory board for the women's hospital. She is the brand ambassador for the Bhagyashree Scheme, which caters to the girl child from below poverty line families.
SankalpMeshram is a graduate from Film and Television Institute of India (FTII), Pune (Class of 1994). He is an Award Winning Producer, Writer, Director and Editor of Feature Films, Documentaries and TV Series. In his prolific 20 year career he has been recognized for his excellence both as a technician and a creative artist with over 100 projects in Feature Films, Television, Ad Films, Documentaries and Art Installations. Many of these projects have won various National and International Awards. Know More
Growing up in a newly free India, film-maker Aruna Raje came to be deeply interested in the idea of freedom – for herself, those around her and for the society she was growing up in. To become truly independent she had to do lot of unlearning including disengaging herself from the conversations of the past. It was with her fourth film Rihaee (1988) that she rediscovered herself and her own creative expression. Her book Freedom - My Story, is the chronicle of a radical thinker and film-maker in a male-dominated world showcasing her struggle, her inspirations and the prejudices she has to deal with and ultimately the freedom her art offered. Know More
Having done his Masters in Social Work from the Tata Institute of Social Sciences, has been working intensely on issues of community development and women's empowerment for over 26 years. He is co-founder of Men Against Violence and Abuse (MAVA), India's first organization of sensitive men working since 1993 to stop and prevent gender-based violence on women. He has been engaging and mentoring thousands of adolescent boys and young men across Maharashtra to communicate with peers on healthy relationships, masculinity and sexuality-related matters.He is also a Consultant and Trainer to Corporates, Universities and NGOs on anti-sexual harassment at workplace. Know More

Mr. Ramanand takes care of the Art and Design studies at RSACE. In his illustrious career spanning almost four decades, he has won numerous awards viz., Goa State award in the student category in the year 1981, National Award for best children's literature in the year 2000 followed by the MILLENIUM ALL INDIA EXHIBITION AWARD from the All India Fine Arts and Crafts Society with Kala Academy in the same year. Ramanand has also worked as a Senior Illustrator for India Book House for a period of 8 years where he got an opportunity to work on Bio Graphical Comics on personalities... Know More
Based out of Mumbai, India, Aditya Seth is an award winning independent Short, Corporate & Documentary Film Maker and has been involved in the making of Short Films, Documentaries & TV programmes in all genres for national as well as international audiences. He is an Academic & teaches Filmmaking & related media at the Under Graduate& Post Graduate level, as well as an Academic Consultant for the Newport Film School University of South Wales, Cardiff, UK
Know More

Soumil Shukla
Screenwriting
Soumil Shukla is a passout of the Screenplay Writing Department at the Film and Television Institute of India (FTII), Pune. Having written for Network18 subsidiary Topperlearning.com as a social science expert, he has also worked in television and taught screenwriting over the years. He also holds the prestigious New Voices Screenwriting Fellowship Award, organised by the Asia Society and Time Warner Inc.(the parent company of Warner Bros.)
Mr. Gangadharam Menon has worked as a school teacher, journalist, theatre and film actor, theatre director and documentary film maker before joining advertising. He also worked as a Copywriter and Creative Director for 28 years in various agencies including Trikaya, Rediffusion, Ogilvy and Mather, Mudra, and McCann Erickson. He's won over 50 national and international awards, including Clio, New York Festivals and London International Awards. Work published in The Last Word, Lurzer's Archive, World Advertising Review, and Showcase of Indian Advertising. Know More
Gangadharan Menon
Art HistoryExpert
Mr. Jayesh Muzumdar has managed P&L independently, including the profile of Commercial, International Distribution, Syndication, Acquisition of movies and content and Event Management. He has also created and developed new business opportunities, such as revenue-led Events, Programming etc. Mr.Jayesh has worked in multiple capacity over a period of 20 years in Corporate like; Viacom18, STAR TV, UTV, Zee Etc. and has strong Media experience in markets like India, Australia, New Zealand and Bangladesh.
Jayesh Muzumdar
Filmography, Film Marketing

Gyan Sahay
Cinematography
Gyan Sahay graduated from Film & TV Institute of India (Pune) with specialization in cinematography. After graduating from FTII he was associated with ace Cinematographer Govind Nihalani. He worked as a cinematographer for Shyam Benegal in films like Bhumika, Junoon and Kalyug .He also worked in Nihalini's Aakrosh and Richard Attenborough's Gandhi. Sahay is the pioneer of Multi Camera Setup in Television. Know More
Rahul Srivastava is an alumnus of Film & TV Institute of India, Pune. He has worked with Mr. Saeed Akhtar Mirza as Associate Director on his last feature film. He has edited 3 feature films for Mr. Tigmanshu Dhulia and has so far directed more than 60 advertisement films. His Hindi stories are published by the most renowned Hindi literary magazines. He has edited feature films like Saheb Biwi Aur Gangster Returns, Saheb Biwi Aur Gangster and Bullett Raja.
Rukmini Sen
Production Management and Writing
A writer, director, producer and an electronic journalist. She worked for eighteen years in channels like Aaj tak, Headlines Today, Star News, ABP News, Zee News and Home TV. She produced current affairs shows like Seedhi Baat, Special Correspondent, Khabar Filmi hai, Grandstand, An affair to remember, EQ, Spice Route, Movie Masala etc. She reported from Syria in 2007... Know More
Zenish Mehta is a trained animator and Graphics Designer from Mumbai. Apart from formal training, what is amazing is that amount of self-learning he indulges in – manuals, online courses, podcasts – he has immense knowledge in every subject. A very mild-mannered guy, he loves Miyazaki and Japanese animation. He is also a huge fan of Japanese anime (Full Metal Alchemists) and his dream is to make an animation movie in India that hopefully is not too cheesy
Zenish Mehta
Visual Effects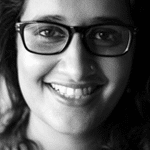 Kausar Munir
Script writing
Kausar Munir is a lyricist, she started her career in television with the serial Jassi Jaisi Koi Nahin. She went on to write Falak Tak for the film Tashan, followed by songs for Ishaqzaade, Ek Tha Tiger, Dhoom 3, "Bajrangi Bhaijaan" and "Dear Zindagi" She has also worked as a language consultant for the film English Vinglish. She has penned down several lyrics for Bollywood movies and is also working as a script writer.
Karan is an alumnus of Asia's Premier Film School, The Film and Television Institute of India (FTII), with specialization in Film Direction (1992). He is based in Mumbai, India and has directed various documentaries that have mostly been telecast on Indian Televison besides being the first AD on two feature films - Everybody Says I'm Fine! (2001) and Matrubhoomi (2003). He is also the Co-Founder and Content-in-Charge of Upperstall (http://www.upperstall.com) - a site that takes a serious and analytical look at Indian Cinema.
Jhelum Paranjpe
Choreography
Jhelum Paranjape is a leading dancer, teacher and choreographer of Odissi. Jhelum's long-standing association with her guru and mentor Kelucharan Mohapatra has blossomed into a beautiful and creative relationship with Odissi. Noted for her originality in choreography, technique and stage design, her versatility ranges from classical Odissi dance to experimental dance movements.Know More
A painter and educationist with 23 years of experience in the field of art, architecture, animation, design, dramatics, fashion and textile design & sculpture. He has also developed an application program A-R-T THINKING, which uses visual and performing arts as a tool to learn other subjects.
Mahendra Damle
Artist & Educationist
Reema is an new age director and An FTII (Film and Television Institute of India), Pune, graduate, she has made her mark in national and international domain through her short films and documentaries. Borah's kitty can boost of great pieces of work like Xihotor Katha (their story), which was part of various national and international festivals. Similarly, her short feature 'Echoes of Silence' bagged the 55th national award for music. Feature length film Chaatak bagged the special mention at IDPA, 2010.
A front-ranking exponent of the Gwalior Gharana, she has upheld the aesthetic principles of traditional music. As an innovative performer, she has combined the purity of raga with the folk idiom of medieval saint poets like Kabir, Shajo and Meera. These as well as her other innovations relating the traditional form to the contemporary concerns have brought her critical acclaim in India as well as Europe... Know More
He is freelance photographer, photography to him is documenting every colour that oozes out through humanity's various action. He is passionate about photographing people, he loves to shoot and celebrate cultural euphoria, village festival everything that is spontaneous.
His Photograph was selected at the winning shots galleries in prestigious National Geography Photo contest 2010.... Know More
An award-winning director and an alumnus of FTII (Pune), Prasantanu has a diverse portfolio. He has made feature films and documentaries in Oriya, Marathi and English. He has numerous documentaries to his credit made across the countries like Nepal, Singapore, Maldives, Cambodia, Thailand and many other parts of the world. Some of his award-winning work include HELLO ARSI -2017, Indian national film awards,2018 for best regional film (odia), best dialogues, special mention actress. English film-THE LAST MONK, best cinematography, Amity International Film festival, new Delhi–2007.
Prasantanu Mohapatra
Cinematographer / Director
Siddharth Sinha
Direction Cinematography
Graduated in Psychology from Delhi University, he then completed his post graduate diploma in film direction from Film & Television Institute of India, Pune. His graduation short film with Indian title UDHERBUN has won SILVER BEAR AWARD at 2008 Berlin International film festivals and then travelled to many important international film festivals. The film also won the NATIONAL FILM AWARD for Best Short fiction Film in India 2009. He was invited for an international filmmaking workshop at Berlin film festival's Berlin Talent Campus. Know More
With over 10 years of experience in Animation and Visual Effects, Ms. Manisha Mehta is a perfect blend of knowledge and creativity. She believes in imparting knowledge that will help students learn not just the technical aspects but also to balance it with aesthetics. Her teachings are motivational and fun. She has a way to influence her students that heightens their interest which creates a very enthusiastic atmosphere to learn in. Manisha has worked with UTV, Anibrain School of Media and Design and Design Media and Edutainment Solutions Pvt Ltd. With Know More
Manisha Mehta
VFX and Animation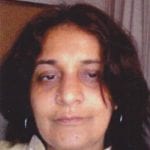 Anjali Panjabi
Production Management
Anjali Panjabi is a filmmaker with over 15 years of experience working on National and International projects. She has worked in both narratives and documentaries. The projects she has worked on, range from mainstream big budget productions, as well as independent projects. She also has several years of teaching experience. Some of the filmmakers she has worked with include – Mira Nair, Farhan Akhtar, SabihaSumar, PrashantBharghava and others. Know More
Offering 15+ years of exposure into 3dAnimation, Gaming and VFX industry & seeking challenging assignments for professional advancement as CG Supervisor/ Lead/ Senior 3d modeler /digital sculpter. Highly creative design professional with experience as 3d Modeler and texturing artist, poised to contribute experience, innovative graphic artistry, evolving new style and methodology to produce highest caliber designs, utilizing most current technologies, and collaborative brainstorming strategies. Know More
He is an enthusiastic, creative & innovative concept writer with excellent communication & interpersonal skills, having an ability to adapt quickly to changing & challenging environments. He has been guiding the young film aspirants by imparting his knowledge as a faculty for about a decade. He has an extensive experience in copywriting and has worked for films like CHINA GATE and LAJJA. He is the creator of numerous iconic lines for ad films like "Wah Sunil Babu Badiya Hai" for Asian Paints, "Thodi si Pet Puja, Kahi Bhi Kabhi Bhi" for Cadbury Perk. He has been on the production side of the business too while working with ZEE TV and heading Bhaskar TV.
Anirban Lahiri has been teaching Direction, Practical Filmmaking and Film Studies for the last ten years. An award-winning film critic and documentary filmmaker, Anirban is equally at ease with fiction, non-fiction and experimental cinemas. He has Masters Degree in Film Studies, from Jadavpur University, Kolkata; and PG Diploma in Cinematography with excellence in Direction, from L V Prasad Film and TV Academy, Chennai. Know More
Anirban Lahiri
Direction, Cinematography
Anupama Bose
VP Academics
M.A. in Film and Television Production, Anupama is actively associated with the Film (features & short form) & TV Business for the last 20 years. She is currently working as a Creative Producer and a consultant for release & marketing of films like PR process, events and alternate formats. She has worked with some of the biggest brands in the industry such as Phantom Films, NFDC Film Bazaar, SUSMIT SEN, Baiscope Entertainment, BharatBala Productions, BAG Glamour - E24 Entertainment News Channel, NewsX, iDream Productions, Hay Group, CNBC – Awaaz, and Mother Foundation.
Message to Aspirants
There has been a fundamental change over the years in the way cinema and entertainment is consumed. In addition to cinema screens and televisions at home  Know More
Ramesh Sippy
Founder and Chairman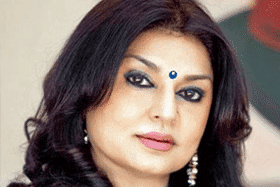 We are committed to working hard on providing an ideal experience that every career aspirant in the film industry seeks so that they can hit the road running from the first day of their career.  Know More
Kiran Joneja Sippy
MD & Dean