Degree Courses Awarded by The University of Mumbai
Bachelor in Film Art (Direction)
This film making course emphasizes on aesthetics and creative skills rather than technology.
Bachelor in Screen Writing
Students will be taught the nuances of breaking down the story and script and
the art of storytelling.
Bachelor in Film Production & Management
To provide knowledge of all legal aspects of film production & impart
knowledge on budgeting.
Bachelor in Animation
Focused on creating computer graphic artists who will be able to perform at any level.
Bachelor in Visual Effects
Students will learn to develop visual effects in tandem with characters and story.
Welcome to
Ramesh Sippy Academy of Cinema and Entertainment (RSACE)
A BACKDROP OF CELLULOID DREAMS
A starry-eyed young boy or girl, arrives in the city of Mumbai, fascinated by the opportunities of the promised-land of glamour, action and entertainment, and yet another dream is born. Although this may seem like the theme of many a film, it is a reality for the thousands who come from far and wide, in search of their destiny in the industry of their dreams – the industry of Cinema & Entertainment. Time has acknowledged that one needs the perfect catalyst comprising the requisite skills-set and a roadmap to guide one through the often intimidating and complex labyrinth of this industry, which then becomes the wind beneath ones wings, to finally give form to those celluloid dreams.
With an endeavour to give back and share the myriad experiences of over 4 decades, Mr. Ramesh Sippy gave form to RSACE, an institute that is one of its kind bridging the gap between theory and hands-on knowledge by highly experienced industry professionals.
What makes RSACE truly unique is its tie-up with Mumbai University. This partnership will award a graduate degree to student's that complete their study in the chosen course of film making, by the highly respected and recognised, Mumbai University.
Message to Aspirants
There has been a fundamental change over the years in the way cinema and entertainment is consumed. In addition to cinema screens and televisions at home  Know More
Ramesh Sippy
Founder and Chairman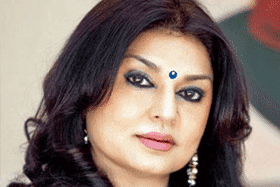 We are committed to working hard on providing an ideal experience that every career aspirant in the film industry seeks so that they can hit the road running from the first day of their career.  Know More
Kiran Joneja Sippy
MD & Dean
Did you watch 'DuckTales' or 'He-Man' as a child? At that point, you as of now know what Animation is. Fundamentally, it could be...