Please keep the following ELIGIBILITY CRITERIA in mind before initiating your admission procedure at RSACE:
→ The medium of instruction of the RSACE courses will be English and hence candidates seeking admission are expected to have English as a compulsory subject at least up to 10+2.
→ Candidate should have a minimum of 35% marks in his/her 10+2 or equivalent

Admission Procedure
You can start your admission process with RSACE by applying online on www.rsace.edu.in by clicking on the APPLY NOW button on the right of the website. Alternatively, you can complete the downloaded Application Form.
– Please complete the form in CAPITAL LETTERS only .
– Type only correct and required information .
– The application form fee is Rs. 1800 inclusive of the processing fees and taxes and can be paid in the following ways:
Online: Following the APPLY NOW process by paying online using your credit card, debit card or internet banking

Offline by Demand Draft or Cheque: Send us a demand draft or cheque payable in Mumbai along with this application form in the name of RAMESH SIPPY ACADEMY OF CINEMA AND ENTERTAINMENT and send it to the following address:Ramesh Sippy Academy of Cinema & EntertainmentGarware Institute of Career Education & Development, University of Mumbai Vidyanagari, Santacruz (E), Mumbai 400098Contact Number: +91-2226530269 or 9920223144

NEFT: Kindly note the relevant information to make an NEFT payment:
Institute's Bank Account Number : 917020033280263
Institute's Bank Account Name : RAMESH SIPPY ACADEMY OF CINEMA AND ENTERTAINMENT
Name & Branch of the bank : Axis Bank, Dipi Solitaire, Ground Floor, M.G.Road, Ghatkopar (West), Mumbai-400 086.
IFSC Code: UTIB0001843
- Application form without payment will be rejected.
- Your application requires you to submit the following documents. Please try to submit the documents along with the application . If not possible the same can be submitted at the time of admission.
Photocopies of mark sheets and certificates of class 10 and 10+2. If you have just appeared for your 10+2 exams please upload your Hall Ticket o Passport sized photograph.

Caste certificate and validity certificate for reserved category.

Aadhar Card / Passport for proof of your identity and address.
- Once you complete your application you can apply for FMEAT (Film, Media and Entertainment Admission Test)
- The dates of the admission test FMEAT can be viewed on our website www.rsace.edu.in
- Admission will be awarded on the basis of the results of your entrance test/aptitude test and a personal interview
- Post this you will need to complete the ADMISSION FORM and pay your admission fees.
FMEAT
PREPARATION for ENTRANCE TEST
The application form fee is Rs.1800 inclusive of processing fees and taxes.
Once you have registered you will receive a login ID & password to appear for the test.
The Entrance Test will have 5 parts totaling 100 marks.
The questions are basically from General Knowledge, Film, Television & Performing Arts, News and Current Affairs both Indian & International. It will also be a test of logic, creativity and expression.
There will be 5 parts to the entrance test:

Part I will comprise of 10 questions – True or False drawn from General Knowledge. (10 marks)
Part II will comprise of 10 questions – Choose one of 3 options based on Commonly known facts. (10 marks)
Part III will comprise of 5 questions – based on story telling. It will be a test of logic, creativity and expression in written form. (20 marks)
Part IV will comprise of General Knowledge questions from news and current affairs - Indian and International as well as some subjective questions. Only 6 out of 10 questions will need to be answered. (30 marks)
Part V will comprise of Subjective Film and Entertainment based questions. Only 6 out of 10 questions will need to be answered. (30 marks)
Message to Aspirants
There has been a fundamental change over the years in the way cinema and entertainment is consumed. In addition to cinema screens and televisions at home  Know More
Ramesh Sippy
Founder and Chairman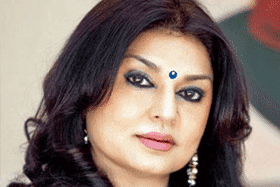 We are committed to working hard on providing an ideal experience that every career aspirant in the film industry seeks so that they can hit the road running from the first day of their career.  Know More
Kiran Joneja Sippy
MD & Dean