Why RSACE?
The key elements of the RSACE offering that could help you in making a decision about your academic future are:
The courses have been curated under the guidance of Mr. Ramesh Sippy.
The training will be led by industry professionals.
70 – 75% of the training will be on-set.
Students will have the opportunity of internship projects during the course of 3 years.
The Mumbai University graduate degrees are internationally recognized.
Privilege to study in the expansive Kalina campus of University of Mumbai situated in the heart of the city.
100% assistance for placement is assured.
Loan assistance can be provided.
Hostel facility on a first cum first serve basis.
Having shared the above, our primary efforts will be to WORK ON YOU, WORK WITH YOU & WORK FOR YOU
Message to Aspirants
There has been a fundamental change over the years in the way cinema and entertainment is consumed. In addition to cinema screens and televisions at home  Know More
Ramesh Sippy
Founder and Chairman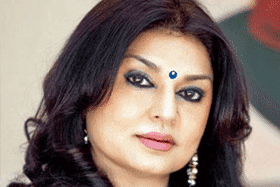 We are committed to working hard on providing an ideal experience that every career aspirant in the film industry seeks so that they can hit the road running from the first day of their career.  Know More
Kiran Joneja Sippy
MD & Dean